Hyggedag med CAT-Skiing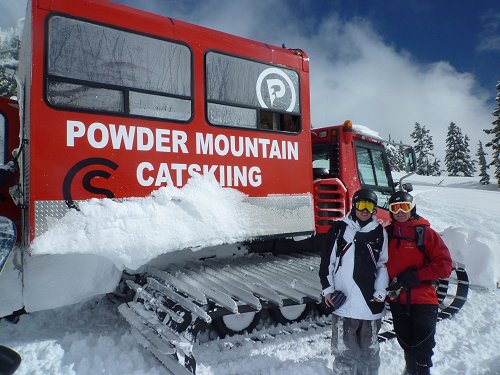 It was father/son day - the adventure was CAT-Skiing in Powder Mountain, BC, Canada: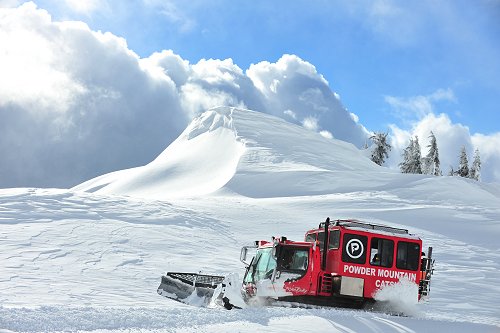 The weather was predicted cloydy, but we got a positive surprice.

We where transpoted around in this box on caterpillars.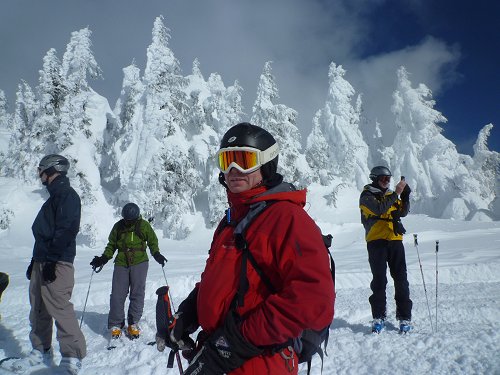 Looking forward to todays challange.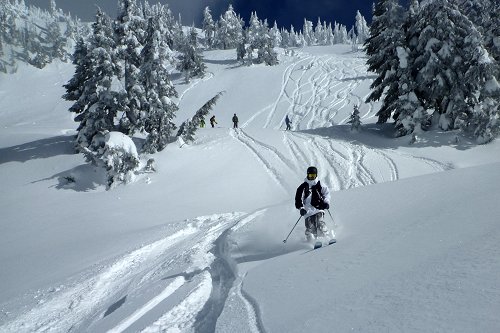 We where in powder heaven !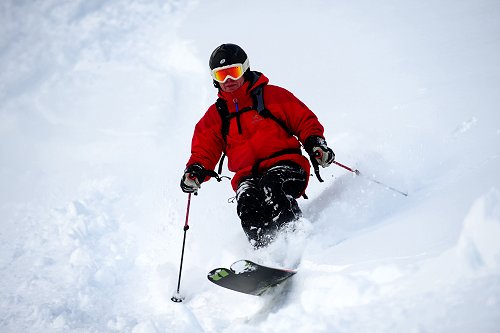 45 cm. of fresh snow was waiting.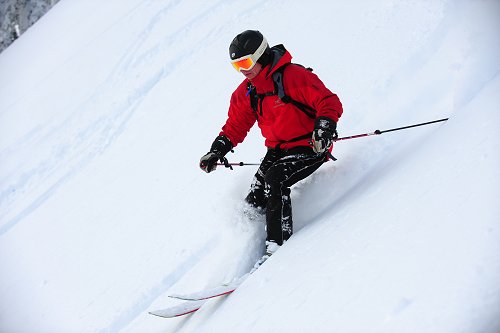 I tried some fat skies, model ARMADA ARG. They made the powder runs very easy !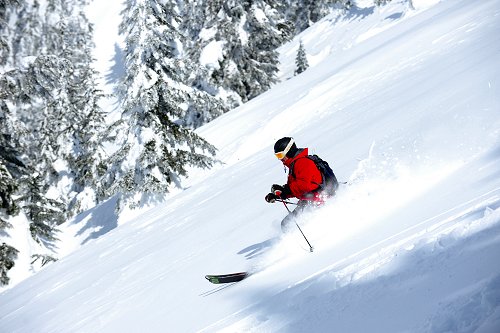 I can still work on my style in order to get my balance more forward.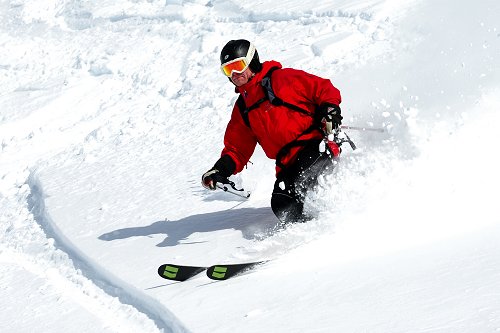 But the turns was nice and smoth !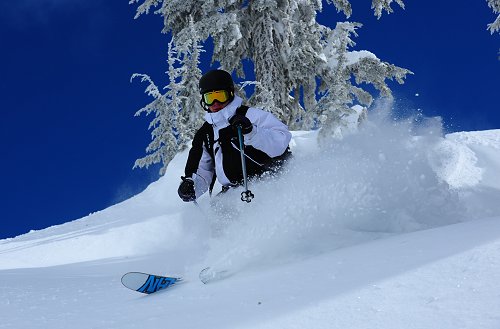 Lasse's ELAN BOOMERANG took him on a nice trip - what a pic ?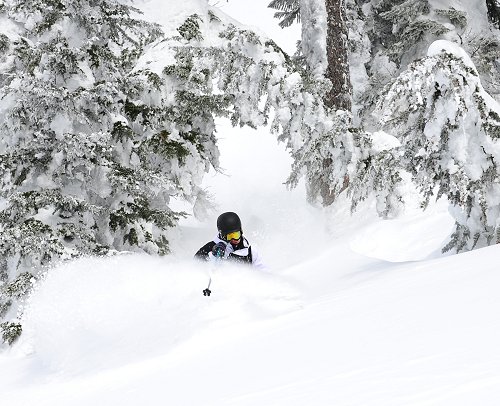 Moving around in the powder.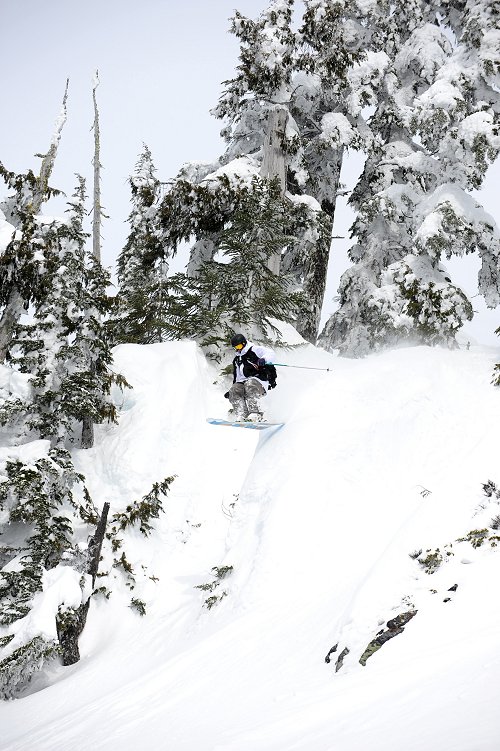 Lasse made todays performence, a 28 foot drop, - and landed it perfect !

Time to go home after a unforgetable day.